CAP Accredited – College of American Pathologist (CAP) Accreditation
The CAP Laboratory Accreditation Program is a worldwide leader in laboratory quality assurance, improving patient safety by ensuring laboratories meet or exceed regulatory standards and requirements. CAP has accredited Sheikh Shakhbout Medical City Laboratory.
Baby – Friendly Accreditation
SSMC has been re-accredited with the Baby-Friendly Hospital certificate. The Baby-Friendly Hospital Initiative (BFHI) is an internationally accredited program launched by the World Health Organization and UNICEF which aims to create a health care environment that supports breastfeeding as the norm. As a Baby-Friendly Hospital, SSMC fosters an environment wherein breastfeeding is encouraged, supported and promoted.
Association for the Advancement of Blood and Biotherapies (AABB) Accreditation
AABB has been a leader in developing standards and accrediting facilities in the blood and biotherapies community since 1958. To become accredited, a facility must comply with the current edition of standards and adhere to other outlined accreditation requirements.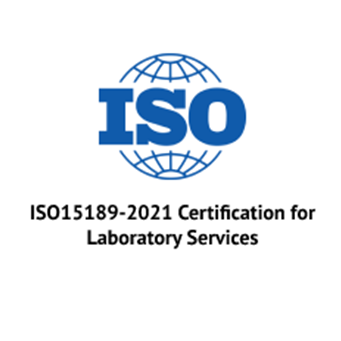 ISO15189-2021 Accreditation for Laboratory Services
ISO 15189 accreditation underpins confidence in the quality of medical laboratories through a process that verifies their integrity, impartiality, and competence. The accredited certificate was received by Sheikh Shakhbout Medical City in April 2021.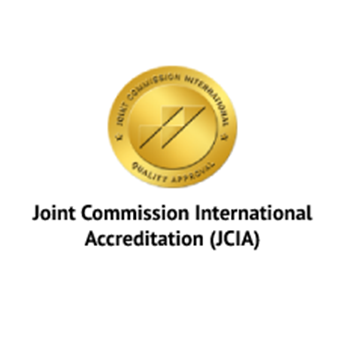 Joint Commission International Accreditation (JCIA)
The JCI Gold Seal of Approval is an internationally recognized accreditation that reflects an organization's commitment to best practices in quality and patient safety. Sheikh Shakhbout Medical City received the JCI Gold Seal of Approval in February 2022.
Organ Donation Unit (ODU) Certification
QS ZÜRICH AG is the certification body for management systems in the following domains: quality, environment, medical device, food safety, energy, welding technology, and occupational health and safety. Sheikh Shakhbout Medical City received the certification in February 2022.
ISO17025 Certification for TLD Services
ISO17025 is an international standard for laboratory accreditation services. It stands as the laboratory management standard developed by the International Organization for Standardization ISO/CASCO (International Organization for Standardization/Conformity Assessment Committee). Sheikh Shakhbout Medical City received its accreditation in March of 2020.