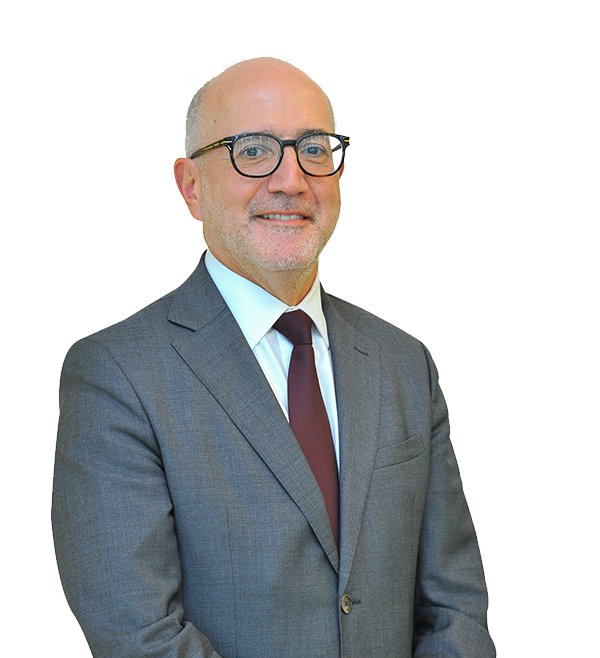 Dr. Naser Ammash,
Chief Executive Officer (CEO)
Dr. Naser Ammash, MD, FACC, FASE, is the Chief Executive Officer of SSMC.

A Board Certified physician in cardiovascular diseases, with a subspecialty certification in adult congenital heart disease, and echocardiography, Dr. Ammash is a Professor at the Mayo Clinic College of Medicine. Following his joining Mayo Clinic, Rochester in 1994, he has held distinguished positions such as Consultant in the Cardiovascular (CV) Department; Practice Chair of the CV Department, and the Chair of the CV Enterprise Clinical Practice Committee. In 2019, he was one of the physician leaders of the 'Gazelle' project for the activation of SSMC.__SPLIT__

Dr. Ammash has a Silver Level Certification from the Quality Academy and was a member of the prestigious Midwest Specialty Care CPC Space and Remodeling Subcommittee from 2016 to 2018. He has extensive prior leadership experiences including, Co-director of the Echocardiography Laboratory and Chair of the Echocardiography Clinical Practice Committee from 2011 to 2014, and Director of the Echocardiography Training Program from 2008 to 2011.

Dr. Ammash was a member of the Testing Writing Committee for the American Board Certification Examination till 2019 and currently serves on the American Board of Internal Medicine Test Approval Committee for the Cardiovascular Board. Dr. Ammash has been the director of many continuous medical education programs including the annual Cardiovascular review course in Bahrain since 2014. Additionally, he has been an invited speaker for numerous national and international continuing medical education conferences, including many in the Middle East and Gulf region. Dr. Ammash's research work on adult congenital heart disease, echocardiography and atrial fibrillation led to over 150 peer-reviewed publications and chapters.
---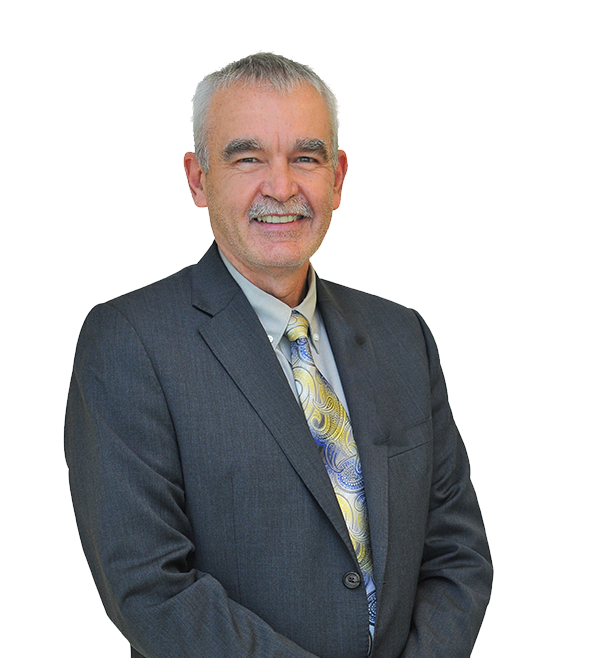 Michael J. Ryan, Chief Administrative Officer (CAO)
Michael J. Ryan, BA, MS, is the Chief Administrative Officer at SSMC, Abu Dhabi. In his role, he is responsible for executive leadership of administration ensuring the business aspects of clinical practice, education and research are effectively managed with quality and integrity. He is the administrative partner for the CEO under the Mayo model of leadership.

Prior to joining SSMC, Mr. Ryan worked at Mayo Clinic for 33 years, most recently serving as Chair of the Department of Information Technology from 2011 to 2020. In that role he partnered with the clinical practice team to provide all aspects of technology support to meet the needs of Mayo Clinic's patients. Mr. Ryan was responsible for large-scale operations, service delivery, workforce development, and project execution. __SPLIT__

Mr. Ryan received his bachelor's degree from the Metropolitan State University, USA, and his Master's in Management from the Cardinal Stritch University, USA.
---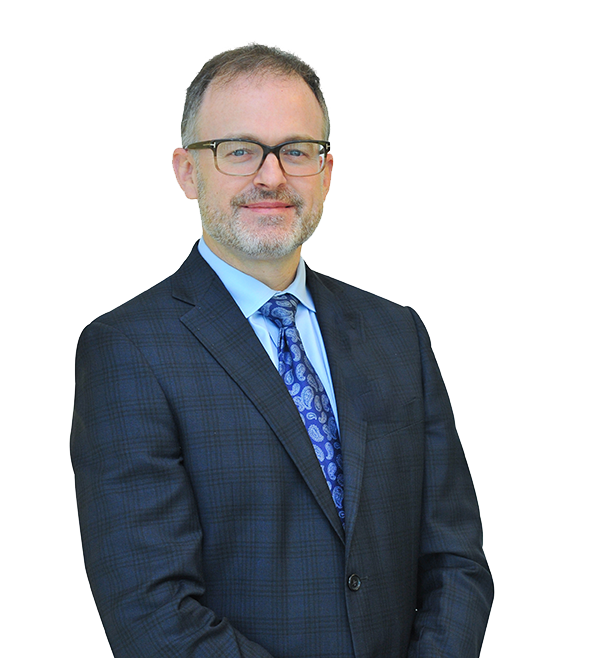 Dr. Matthew T. Gettman,
Chief Medical Officer (CMO)
Dr. Matthew T. Gettman, MD, FACS, is Chief Medical Officer of SSMC. As a Board Certified urologic surgeon, with subspecialty fellowship training in robotic surgery, endourology and urologic oncology, Dr. Gettman is the Erivan K. Haub Named Family Professor of Urologic Oncology at the Mayo Clinic College of Medicine. Dr. Gettman completed his residency in urology at Mayo Clinic and joined the medical staff in 2001 after completion of fellowship training. He has held distinguished positions at Mayo Clinic including Associate Medical Director in the Department of Development, Enterprise Vice-Chair of Practice Optimization and Acceleration, Consultant of Urology, Department of Urology Vice-Chair, Department of Urology Practice Chair, and Program Director for the urology residency and endourology fellowship training programs. In 2019, Dr. Gettman was one of the leading physicians of the 'Gazelle' project that led to the establishment of SSMC.__SPLIT__

Dr. Gettman is a surgical innovator and has pioneered techniques in minimally invasive surgery that have become worldwide standards of care. In 2001, Dr. Gettman initiated the robotic surgery program at the Mayo Clinic, and in 2020, he initiated the robotic surgery program at SSMC. He teaches worldwide and has authored over 250 manuscripts and book chapters. He has received federal research grants, numerous patents, editorial board appointments, and numerous awards. Internationally, Dr. Gettman has served on the Board of Directors for the Endourological Society and was a prior chair of the awards committee. In the United States, Dr. Gettman has been a leader with the American Urological Association serving on many committees and prior chair of the New Technologies and Imaging Committee. He is currently the President-Elect of the North Central Section, American Urologic Association and a Past President of the Minnesota Urological Society.

Dr. Gettman has been a course director for numerous postgraduate courses taught at the American Urologic Association Annual Meeting and the World Congress of Endourology. He has also been a regular speaker at the Mayo Clinic Urology Review postgraduate course and an invited speaker for continuing medical education conferences in the Middle East and Gulf region. Additionally, Dr. Gettman continues to pursue basic science research looking at the impact of methylation in urologic cancers with Mayo Clinic collaborators and remains active with research outcomes in robotics, urologic oncology, and regenerative medicine.
---
Stacey T. Jones, Chief Operating Officer (COO)
Stacey T. Jones is the Chief Operating Officer (COO) at SSMC in partnership with Mayo Clinic, in Abu Dhabi, UAE. She holds an Associate of Science degree in Registered Nursing, completed her undergraduate studies at the University of St. Francis obtaining a Bachelor's of Science degree in Health Arts, and obtained her Master's in Business Administration with a specialization in Project Management from Capella University. Joining Mayo Clinic in the Fall of 2000, Stacey has served in various leadership roles including Vice Chair of Research, Administrator of the Mayo Clinic Arizona Cancer Center Clinical Practice, Operations Administrator for the Department of Surgery and the Division of Hematology and Medical Oncology, and Operations Manager for Cancer Clinical Research. Her professional career in health care spans nearly 35 years of combined experience in nursing, clinical practice and research.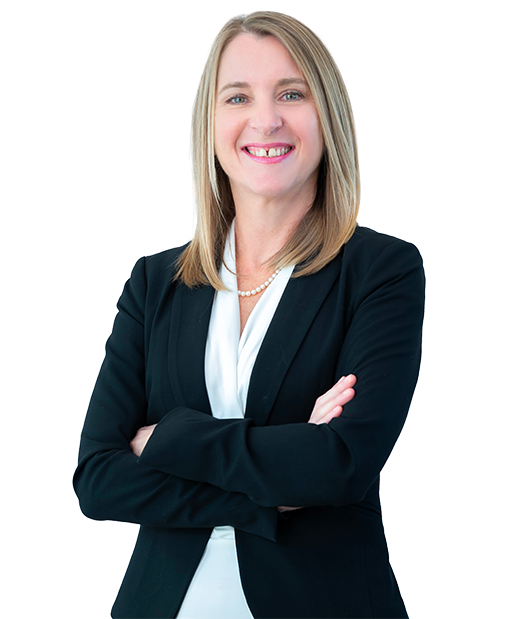 Carolyn Millward, Chief Financial Officer (CFO)
Carolyn Millward C.A.(S.A.), is the chief financial officer at SSMC.

Carolyn is a chartered accountant and accomplished finance executive with 19 years of senior level experience leading finance operations in health care in the Middle East and Africa. She is driven to achieve mission-advancing financial performance through people development and continuous improvement of systems and processes that drive efficiency and cost effectiveness. She previously developed and implemented a finance graduate trainee program, as well as on-the-job-training, coaching and mentoring to develop health care finance talent. __SPLIT__

Prior to joining SSMC, Carolyn worked in private health care institutions in both South Africa and Oman before moving to Abu Dhabi in 2012, where she served in senior finance roles in both Cleveland Clinic Abu Dhabi and Mubadala Health.

Carolyn is an active member of the Health care Financial Management Association (HFMA) – International Advisory Council, which provides education and training to health care professionals and their organizations in the USA and internationally.

Carolyn earned her Bachelor of Accounting Science from the University of South Africa (UNISA), and her post graduate qualification from University of KwaZulu-Natal, South Africa. She was admitted to the South African Institute of Chartered Accountants after completion of her board exams in 2001.
---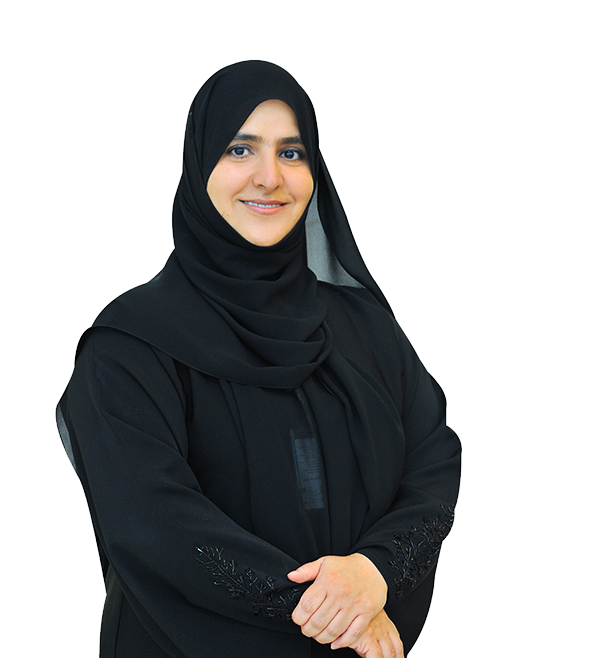 Zulaikha Al Hosani, Chief Nursing Officer (CNO)
Zulaikha Al Hosani, BSc, MHA, is the Chief Nursing Officer at SSMC, Abu Dhabi. She has 10 years of experience in clinical leadership roles, supporting excellence in patient care and safety.

Since joining SSMC in 2020, Zulaikha has managed the nursing team ensuring consistency in the standard of nursing practices across all settings, and providing leadership for the development of strategies of recruitment, retention and recognition of excellence for nursing employees.__SPLIT__

Prior to joining SSMC, Zulaikha was Deputy Chief Nursing Officer at Mafraq Hospital and held similar roles at Al Rahba Hospital and SEHA Corporate. Throughout her career, she has led a variety of quality improvement projects and initiatives.

Zulaikha received her Bachelor of Science in Nursing from Fatima College of Health Sciences, UAE, and her Executive Master's in Healthcare Management from the Zayed University, UAE.
---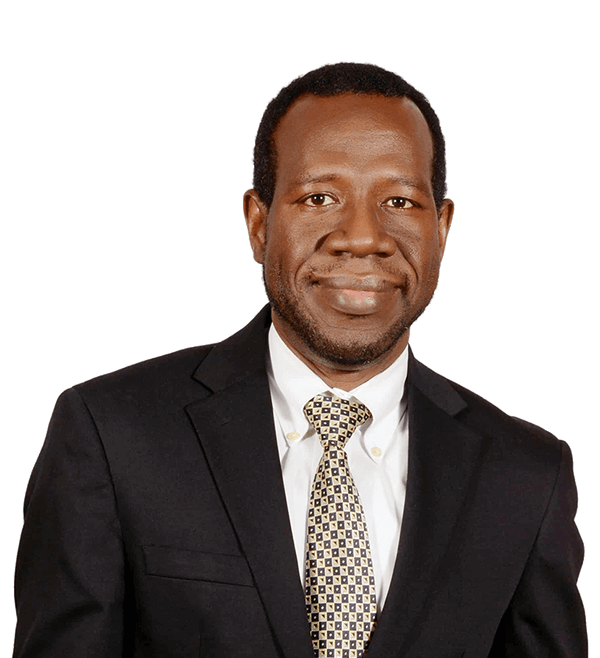 Dr. Abba Chedi Zubair,
Dean of Education
Dr. Abba Chedi Zubair is the Dean of Education at SSMC as well as a Consultant in Transfusion Medicine and Professor at Mayo Clinic College of Medicine. He previously served as the medical director of Transfusion Medicine and Stem Cell Therapy at Mayo Clinic Florida. His division included a blood bank that supports one of the largest liver transplant programs in the world, a state-of-the-art clinical apheresis unit and an FDA-registered cGMP stem cell therapy laboratory. Dr. Zubair is a certified international inspector of bone marrow transplant centers and blood banks for the Foundation for the Accreditation of Cellular Therapy (FACT). He was also the associate Dean of the Mayo Clinic School of Health Sciences.__SPLIT__

Dr. Zubair started his academic career in the Harvard system and was recruited to Mayo Clinic in 2003 where he received the "Excellence Through Teamwork" award in 2008. He authored and co-authored several highly regarded scientific articles and book chapters, and presented his research worldwide. His research interest is in the field of stem cell biology and regenerative medicine. He conducts both National Institutes of Health (NIH) and industry-sponsored basic science and clinical studies on stem cells. His stem cell project is one of the few in the United States selected by CASIS and NASA to be conducted at the International Space Station.

Dr. Zubair achieved numerous research awards recognized by the UK and the US, and is a member of numerous societies. He has completed five visiting professorships and has personally mentored over 50 students, residents, fellows and colleagues.
---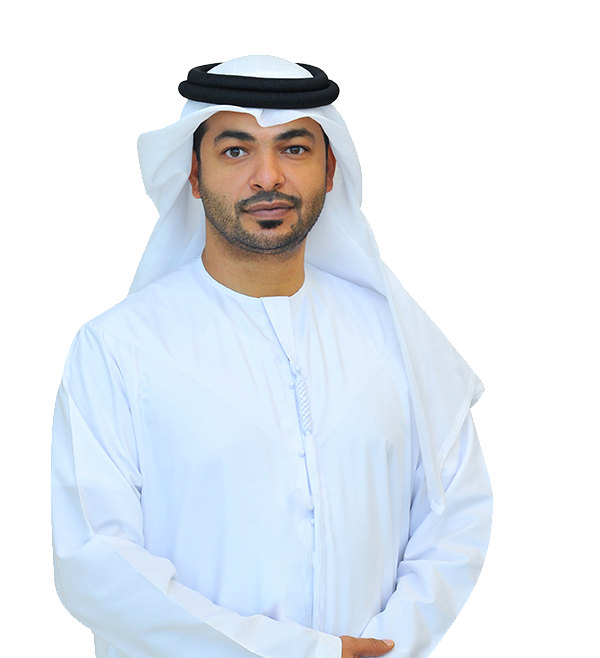 Sultan Saeed Al Nuaimi, Senior Human Resources Director (SHRD)
Sultan Saeed Al Nuaimi is the Senior Human Resources Director at Sheikh Shakhbout Medical City (SSMC). As part of the leadership team at SSMC, Sultan holds the overall accountability for all strategic and operational aspects of the human capital functions.

Before joining SSMC, he served as the Human Resources Director at Mafraq Hospital and has held similar roles at Sheikh Khalifa Medical City and Al Ain Hospital, part of SEHA.__SPLIT__

With more than 18 years of work experience, his primary responsibilities at SSMC include developing and executing the human resources strategy in support of SSMC's vision and operational goals. As a mentor, he continuously encourages his team to adopt a strong sense of ownership and build partnerships, cascading his vast experience and skills to his direct reports.

Sultan leads the Emiratization plans for SSMC and has established a network of support and development programs to attract, develop and retain Emirati talent.

With specialist skills and knowledge in integrating the principles of sustainable development into human resources and business practices and strategies, Sultan earned his Bachelor of Arts in International Affairs from the University of Colorado, USA. He also received his Chartered Institute of Personnel Development Diploma (CIPD) from London, UK and has most recently completed the SEHA Leadership Program; facilitated by Harvard Business School.
---