The minimally invasive procedure was conducted through a unique method, called direct anterior hip approach allowing the patient to stand just four hours post-surgery with his full body weight
---
Sheikh Shakhbout Medical City (SSMC), one of the UAE's largest hospitals and a joint-venture partnership between Abu Dhabi Health Services Company (SEHA) and Mayo Clinic, has recently performed a successful surgery for a patient suffering from severe femoral head osteonecrosis, who required a complete hip replacement.
Osteonecrosis of the hip occurs when the blood supply to the femoral head is disrupted resulting in bone tissue death that can lead to disabling arthritis. The surgery involved the application of a highly complex orthopedic surgical method, named the direct anterior hip approach. The medical team used a special anterior hip traction table to help conduct the operation safely.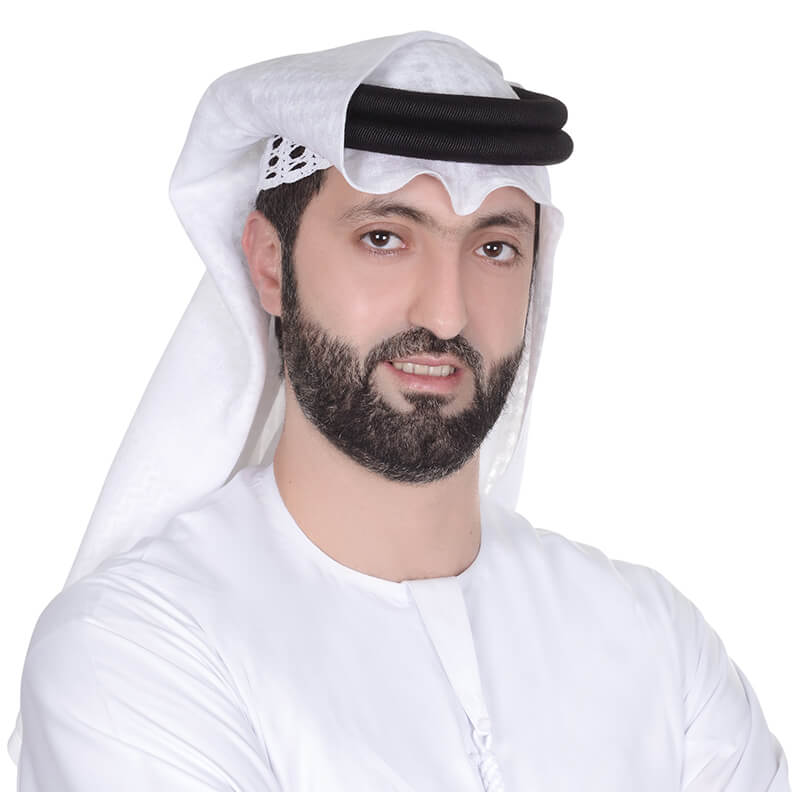 Commenting on the case and careful selection of the surgical method, Dr. Mohamed Muath Adi, Orthopedic Surgery Consultant and Acting Chair of the Orthopedic Surgery Division at SSMC said: "The patient suffered from femoral head osteonecrosis in his hip and had excruciating pain for many years, which heavily impacted his daily routine and quality of life. Therefore, we selected the anterior hip replacement option for him which involved making a small incision near the groin so we could remove the damaged bone and insert the hip implant without harming the muscle and tendons surrounding the hip."
Dr. Adi added: "Although minimally invasive, conducting a hip replacement through the direct anterior hip approach requires having access to advanced equipment and implementing meticulous surgical techniques, which are both available at SSMC."
With a global resurgence in opting for the direct anterior hip approach as a method for patients requiring hip replacements, this technique presents a set of advantages that include rapid recovery, decreased risk of dislocation post-operation and minimal damage to the hip's muscles resulting in less pain for the patient undergoing the procedure.
Once the two-hour surgery was successfully completed, the patient, Omar Albalooshi, expressed his relief and said: "I am truly in awe of how smooth my experience is at SSMC and I'm simply overjoyed that I was able to walk and stand with my full body weight, pain-free, just four hours after my operation."
Albalooshi continued: "I would like to extend my gratitude to the entire medical team, especially to Dr. Adi for being so attentive, kind and professional. I would also like to thank the nursing staff and the physiotherapy team at SSMC for supporting me on my recovery journey as well. I am grateful to have access to such a high caliber of medical talents, right here in Abu Dhabi, as I can have my case treated and managed closer to home."
Two days following the surgery the patient was discharged and will continue to adhere to his recovery plan comprised of a rehabilitation period and physiotherapy sessions as he regains mobility and adjusts to his hip replacement.
Dr. Matthew Gettman, chief medical officer at SSMC highlighted how proud he is of this surgical stride for SSMC: "As one of the UAE's largest hospitals for serious and complex care, SSMC in partnership with Mayo Clinic, is bringing a true sense of holistic patient care to the region along with the surgeries it is pioneering. As a team, we remain committed to improving the quality of life of the patients we care for and make sure to do so through our team of top-tier medical experts, who apply best practices and are supported with cutting-edge research, equipment and technologies."
Dr. Gettman also commented on the importance of the patient journey at SSMC and said: "As we place diligent efforts to become a destination medical center and uphold Abu Dhabi's position on the global health care map, SSMC maintains a razor-sharp focus on leading with empathy. Being patient-centric and offering integrated and compassionate care lie at the heart of our purpose as a complex care hospital that's constantly working towards achieving improved outcomes and becoming a category of one in health care service."