Save the Date
Oct. 16 – 19, 2023

Auditorium, Annex Building,
Sheikh Shakhbout Medical City, Abu Dhabi, UAE

Click to Register
On behalf of the planning committee, it is our great pleasure to invite you to the "2nd SSMC Education Week", which will be held on Oct. 16-19, 2023, at Sheikh Shakhbout Medical City, in partnership with Mayo Clinic.
The theme for this year's iteration of the annual event is "Ensuring a Sustainable and High- Quality Health Care Workforce". Each of SSMC's five education centers – Graduate Medical Education, Medical Student Education, Nursing Education, Health Sciences Education, Workforce and Professional Development (Staff Development, Continuous Medical Education and Simulation Center) – will showcase a variety of innovative educational activities that underscore the role of education in supporting and fostering sustainability, efficiency and quality of the health care sector's workforce. Our team will also present the collaborations between SSMC's Education shield and health care institutions locally, regionally and internationally to establish medical and clinical education programs as part of our strategic goal to ensure the delivery of quality educational services.
We have designed a comprehensive four-day program that includes booth activities and seminars featuring recent advancements in health education and demonstrating our efforts to improve our medical education system and redesign training and educational programs to meet the challenges of a rapidly-evolving health care delivery system.
We strongly believe that participating in the 2nd SSMC Education Week, which you can do in-person or virtually, will be a memorable experience for you.
We are looking forward to your participation.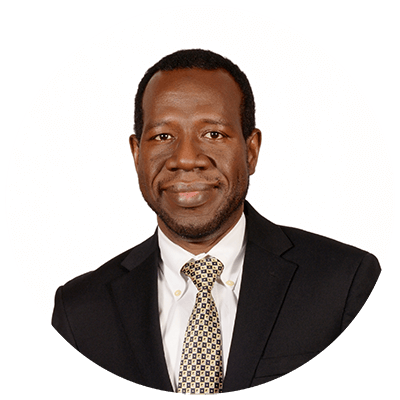 Abba Zubair, M.D., Ph.D.
Dean of Education
Sheikh Shakhbout Medical City
Researchers involved in all medical facilities in the UAE are invited to submit abstracts for live oral presentations at the 2nd Education Week at Sheikh Shakhbout Medical City on Oct. 19, 2023.
Presentations can address new research findings or in-progress research. We encourage research submissions that include a tangible impact or relevance to policy and practice. The call for abstracts will close on Monday, Sept. 25, 2023, at 11:59 p.m. (UAE time) and abstracts should be limited to 300 words. Presenters will be chosen by an abstract review panel and notified by the first week of October 2023. This call for abstracts is open to all individuals and groups across Abu Dhabi, including trainees, new investigators and practitioners.
Abstract submissions should be submitted via email to the Reviewing Panel: SSMCReviewingPanel-GME@ssmc.ae.